Hi Gordon,
I have upgraded to Moodle 3.3. The previous version of Taskchain was stable for me until 3.2.
Am using Taskchain 2017-06-29 (49) 2017062949 08/09/2017
So it looks like 3.3 is causing issues or something is causing it to hang during creation process. It can't find the file. Coding error detected, it must be fixed by a programmer: Invalid context id specified context::instance_by_id().
My last working version was 41 which was 3.2 compatible.
"creation/edit" is not working

There might be a line of code or issue related to Instance_by_id.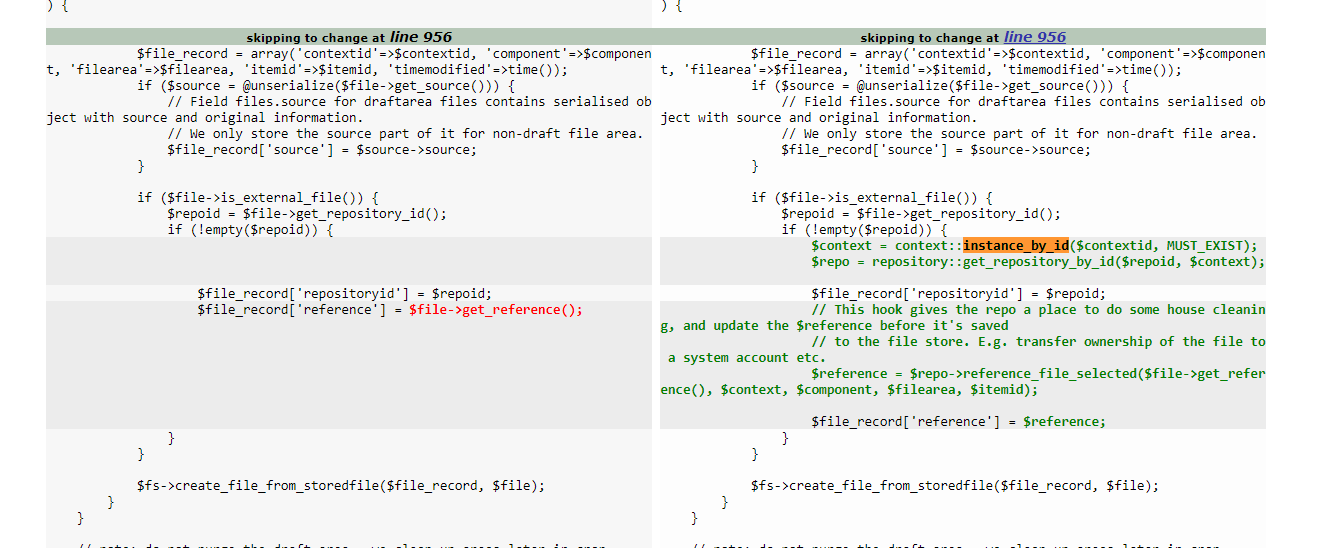 So that being said the issue is shared between the recent updates to Moodle 3.3 which use instance_by_id and the fact taskchain uses this in creation/edit. There seems to be a difference between 3.2 and 3.3 in this file. «instance_by_id()»
Hope this makes sense to you and thanks. A post will be sent via GitHub too. 
Mel