Hi all -
One of our admins (who happens to also be an instructor) can't upload any files through the Moodle App. When attempting to upload a 15 second video on an Android device, he gets this: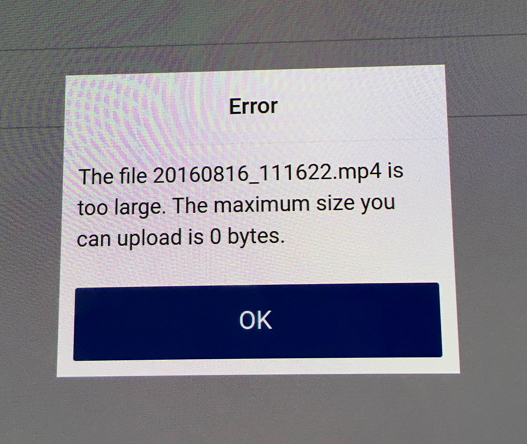 With a 10 second video on an iOS device he gets this: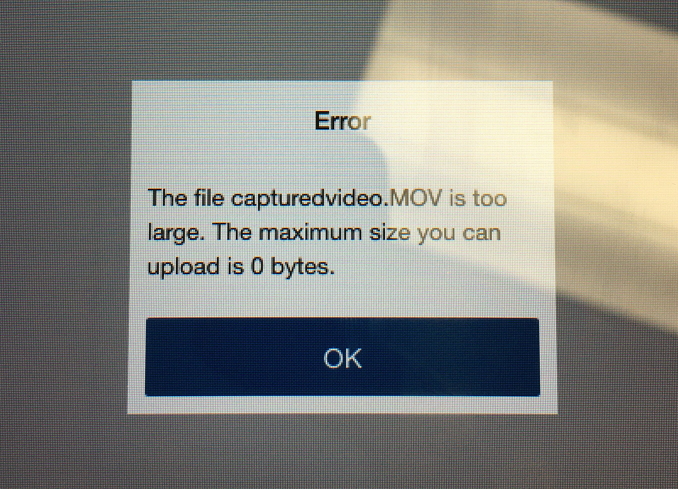 I'm only posting screenshots of the video upload attempts, but the same error persists, regardless if it's files, audio, or photos. I and others can upload just fine from the app. It seems to be affecting just him. And if it's affecting other students, they haven't alerted us. He's tried uninstalling, reinstalling, using different devices, etc. 
We are running app version 3.1.2, and Moodle version 3.0.4
Is there a setting somewhere we're missing? Or any thoughts on where to start looking?
Thanks for your help!