Most of us can see and agree that quiz appearance doesn't look beautiful, even ugly! However, no one dares to express their point of view because of 2 following reasons:
- No one helps you. (they read your post and ignore)
- Being criticized because people say the available appearance looks great - no need to change!
But I dare to say what I see and how I think. Just want moodle site to be better.
My question is: How can I get my quiz page like 1 of 3 following pictures? Just 1
+ My favorite
+ My second  choice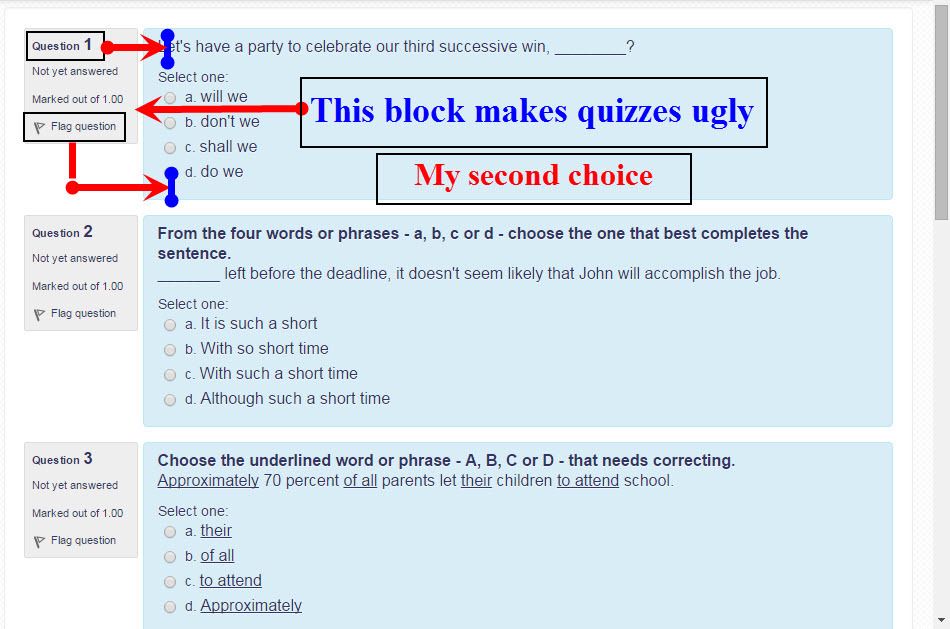 + My third choice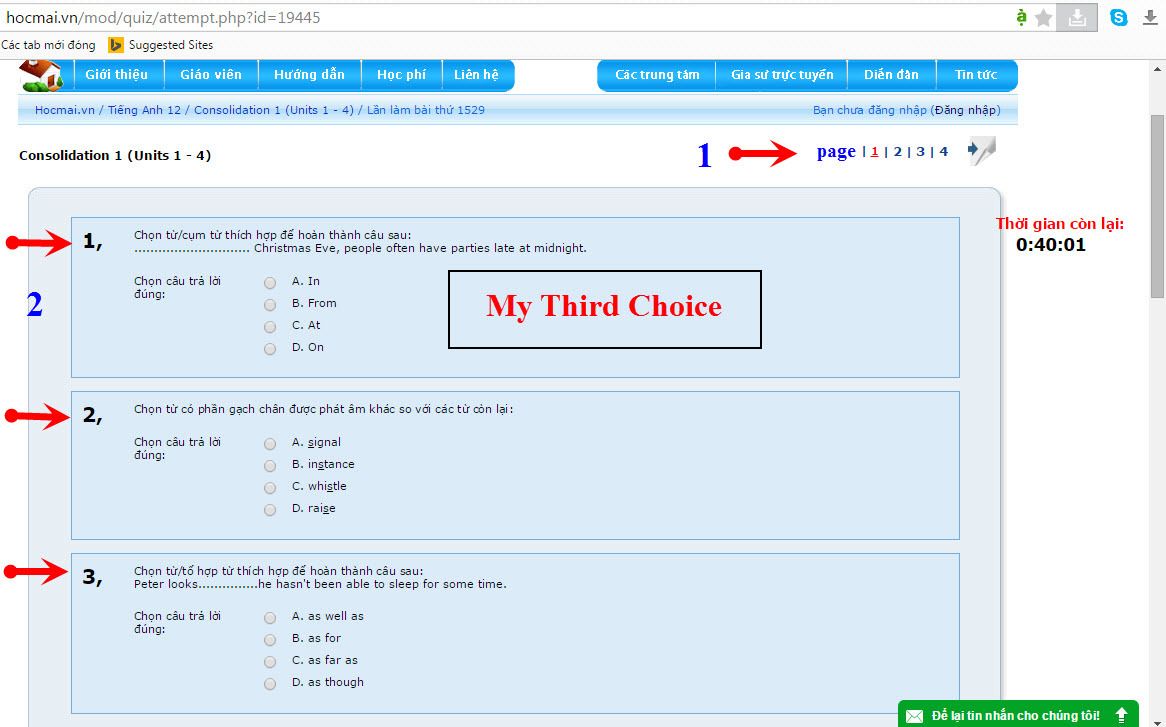 Thanks in advance,