Hi Pepijin
not exactly what you are asking for, but similar. Some time ago I created a course concept based on a very graphical idea.
This is the course page: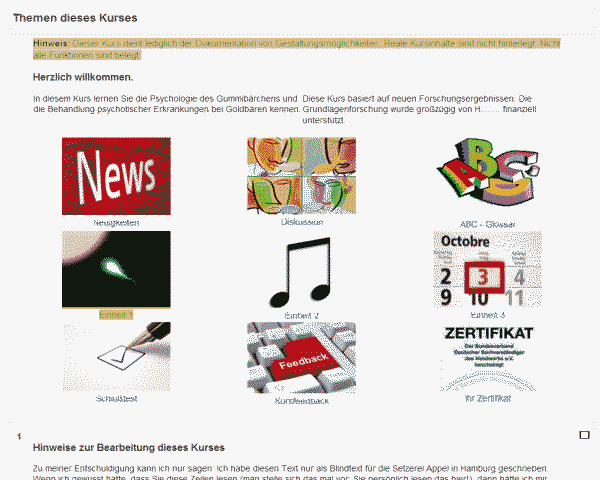 And this is a unit, linking to course
activities
and back to the course page: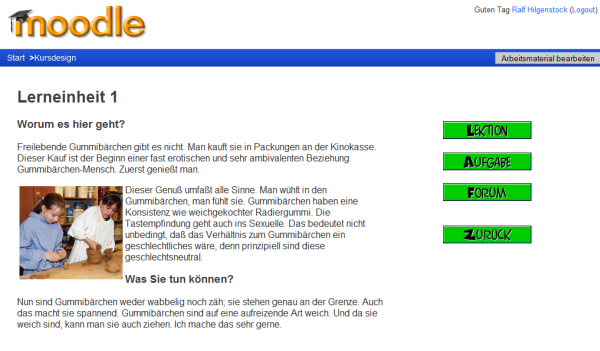 This course uses the topics or weekly course format. All blocks are hidden and weeks/topics are not shown (via settings not via eye symbol) at the end.
Course starting page contains a table with pics and links to moodle webpages in the topics (picture1). The webpages contains introduction texts und buttons linking to a
lesson
, an assignment, a forum in this topic and a back button to the course page (picture2).
After all pages, activities and links are created in administration-settings you say visible topics/weeks1. Topic1/week 1 should be empty and hidden afterwards.
The main trick is that you can link to ressources and topics in invisible topics. There is a difference between hoden and invisible. Hidden means 'no access'. Invisible means 'not yet shown'.
This concept can be realized with all actual Moodle systems.
ralf